The first game in the Monkey Island series may be the best video game I have ever played. Recently I read an article about its importance in adventure game history as the first "Game that Didn't Suck." It was the first of many LucasArts games that didn't suck.
n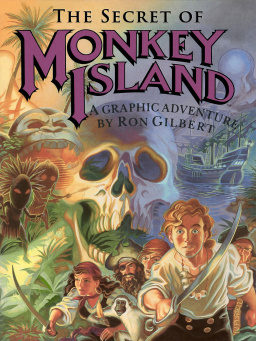 I recently came up with the idea of Guybrush Threepwood as a low-impact cosplay for the next round of cons.
nn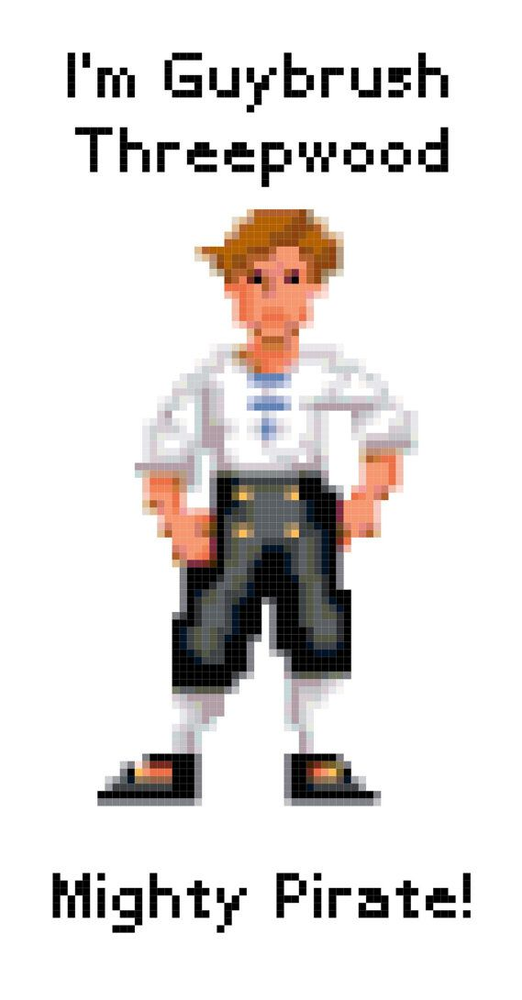 This inspired me to play through the original classic. Everything about this game is so charming and delightful. The humor is clever and absurd without resorting to gross-outs. It has some common ground with Monty Python but is calm and meditative. A lot of time is spent awash in island music thinking about what the funniest solution to a problem would be. Incidentally "funniest" and "correct" are usually synonymous for these puzzles. Not many current games encourage you to sit and think.
nn
As I work through this, I'm amazed by how the writers and programmers were able to construct this nonlinear tale in a way that never dead-ends. The art is charming despite the limitations of 1990's VGA graphics. It's kind of crazy how I was blown away by all those shades of purple as a kid.
nn
A newer update of Secret of Monkey Island available on Mac OS X and iOS tablets so check it out! And look forward to pictures of me in my pirate-wannabe costume this fall.