I hope I haven't lost all my readers with my several-month absence. I'm going to try to stay in this for the long haul.
nn
A kölsch is the best of both worlds. It's warm-fermented like an ale, then cold-conditioned like a lager. It's flavorful without being too bitter and refreshing without being too bland. I haven't really been a big fan of Portland lagers. I don't think our water is right for it. (Portland is more famous for bitter IPA's). But Occidental brews up a lovely beer, seen below.
nn
Kölsch allows you to use an umlaut and Wikipedia has all sorts of fun facts. The Portland beer isn't a "real" kölsch; in the EU, kölsch must come from Cologne (Koln). The beer must be "brewed according to the Kölsch Konvention" and "according to the Reinheitsgebot."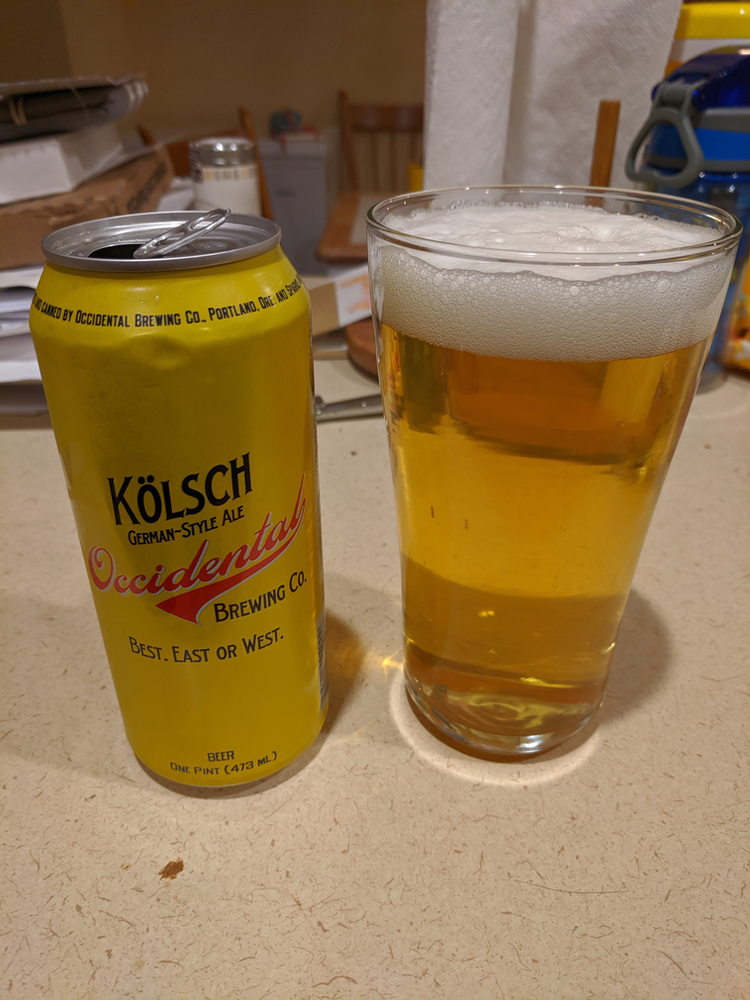 So there you have it. A glass of delicious Portland psuedo-kölsch.