Back in the fall of 2000 -my senior year of college- I strolled into the campus food court for the monthly free concert. I went to most of those concerts for the simple fact that it was next door to my dorm and I was cultivating my love of live music. Also, if I stayed in my dorm I would be listening to the muffled noise anyway.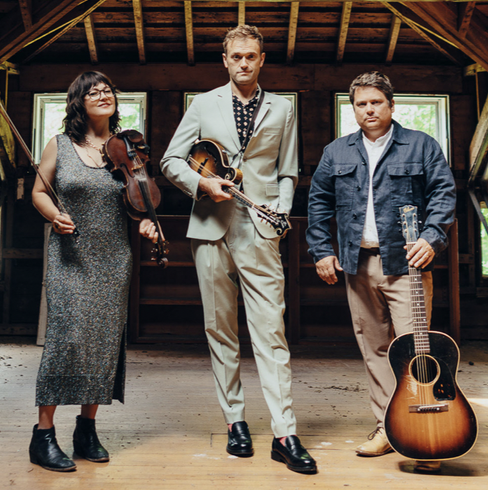 I don't remember most of those concerts but Nickel Creek's performance is vividly burned into my memory. The band members were roughly my age but had a shocking mastery of their instruments. Their vocal harmonies had a lush precision that came from 8 years of singing together. Some of the songs sounded like the bluegrass I was vaguely familiar with, but there were moments of intense experimentation and improvisation. I remember walking away stunned; what on earth did i just witness in the Samford food court?
Of course I went on to learn Nickel Creek's biography. They were formed as a child prodigy band, playing traditional tunes at bluegrass festivals and county fairs. Mandolinist Chris Thile mentioned during the show this was their first time playing at a college, and how much fun it was.
My absolute favorite thing about live music is watching a band get better over the years. My best examples of this are Nickel Creek, the Dresden Dolls, and Shovels and Rope. To show up every 6-12 month and see the songwriting expand and hear the instrumentals tighten is a unique kind of joy. As Nickel Creek's members matured into their 20s, they took things in directions I completely did not expect. I hate to say it, but there is also the cool hipster feeling of knowing you heard of them first. My eponymous Nickel Creek CD had the original cover with Chris Thile's dad. (Value: $0.66)
They amicably broke up in 2007. I wasn't sad; it made sense. They had been joined at the hip since elementary school and the songwriting was coming close to a dead end of early 20s relationship drama. I think they needed some space for their musical interests to breathe. I was sure they would reunite and that they would continue to put out quality music. My late 20s and 30s were pretty busy and I didn't closely follow them. I was aware of Chris Thile taking over Prairie Home Companion and saw he married a local Portland Hexenbeast. I enjoyed Sara Watkins' work with I'm With Her. But I completely missed their 25th anniversary reunion album/tour in 2014.
Imagine my surprise last week when Spotify served up a live version of an unfamiliar Nickel Creek song (Destination, from 2014).
I was pleased to learn they released a new live album 2 months ago called The Fox. Then I discovered they have a new album coming in March. They've got tour dates and a new single Strangers. All this new stuff sounds great and I'm glad they're back.
The new album, Celebrants, will be available March 24 wherever the heck it is that you get music.
In closing, I gift you with this super-secret video from 2003. They start the set with my favorite song, Jacksmith, that is extremely hard to find.