This is the first post in a series "Proof we are living in a cyberpunk dystopia." The wife and I have often seen signs in the broader culture that technology is taking over our lives in an amusingly frightening manner. I know this diverges from my site's gratitude journal vibe, but I have nowhere else to share these thoughts.
nn
A LISTICLE RANKING CORONAVIRUS DASHBOARDS.
nn
In case you don't feel the Covid-19 outbreak is apocalyptic enough, you can obsessively follow every statistic online. People like the Johns Hopkins site. It makes you feel like you're in pandemic mission control.
nn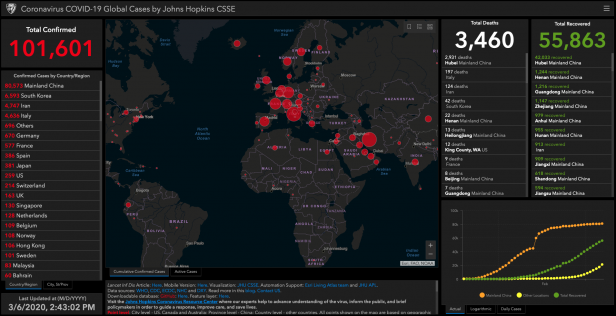 But what if you want to make sure you're getting the absolute best organization and presentation of the panic-inducing data? MIT Review is here to the rescue. Turns out Johns Hopkins is 3rd best! But check out number one, in Singapore. "The official dashboard run by Singapore's Ministry of Health, for example, presents specific data about each hospitalized case (including age, sex, approximate residence, workplace, and places those individuals visited)"
nn
We're living in a cyberpunk dystopia, indeed.