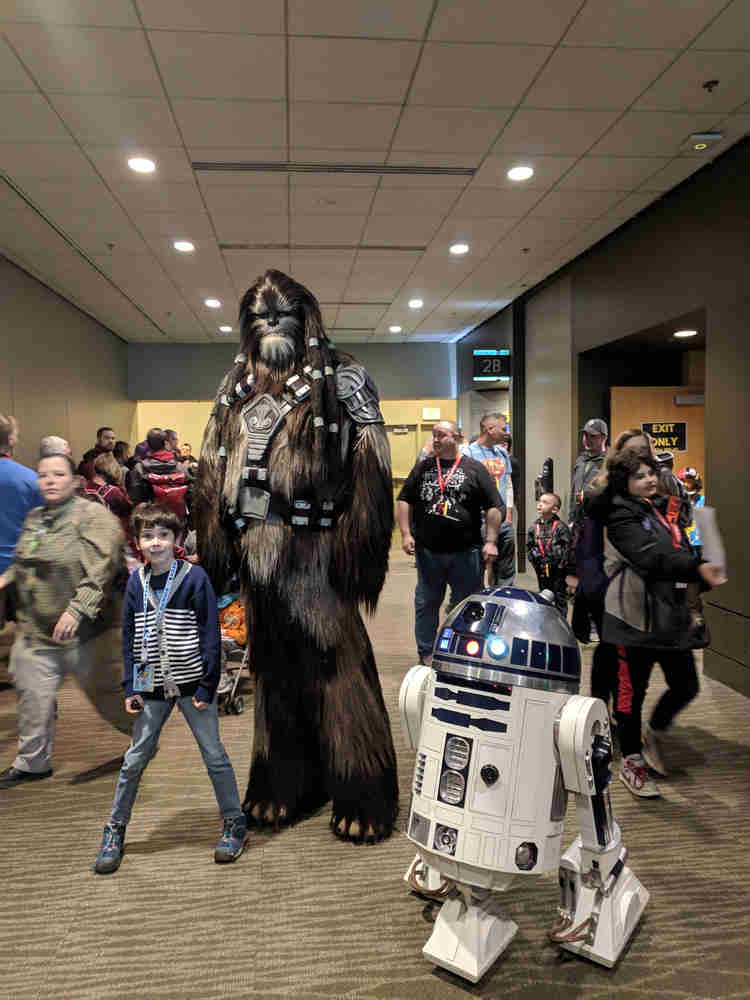 I assume this is the King of All Wookies.
As I briefly mentioned, we spent a long weekend at Emerald City Comic Con this weekend. Again we made the decision to stay within walking distance, which dramatically reduces the stress level. Last year I was on chemo while doing this. The year before that I was walking around with an undiscovered cancer. So it was a lot more positive experience for me this time around. I didn't get to see the costume contest, but the trip can't be perfect.
We met up with Missy's sisters for teppanyaki, which is becoming a tradition. I got to roam the show floor with my sisters-in-law and it was great. They're just really cool people and pointed out a lot of anime stuff I'm not familiar with. Megan was dressed up as the new Doctor Who. As usual, I have no idea about Shelby's costume. Missy, Arthur, and I didn't really have the prep time to dress up.
The Star Wars pictures I posted last time were from the 501st's exhibit. It was huge! So was their wookie!
My favorite experience was the tabletop gaming. I have close to zero experience with this side of things. The con (unlike Rose City) had no coherent kids area. We heard you could try out new board games down in this basement, so we checked it out. There was a large room with setups for Magic: The Gathering, Dungeons & Dragons, and a ton of stuff I never heard of. I asked the volunteer about something for a 7-year-old and he let us borrow "Drop It." It was a ton of fun and definitely going on Arthur's birthday list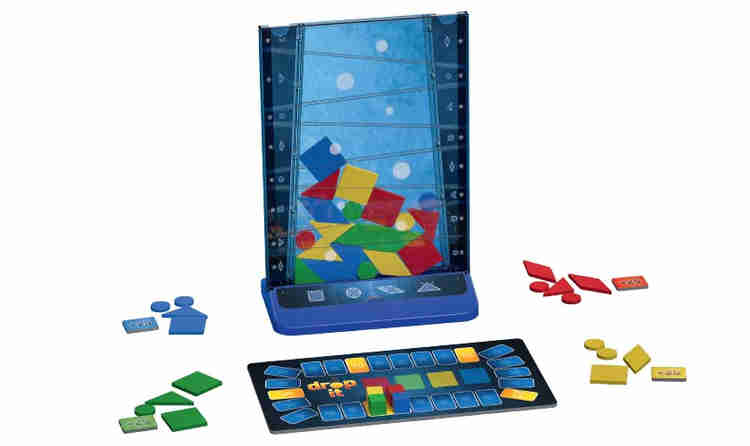 For playing it, we got a couple raffle tickets to win the game later that night. They also had some poker chips and cards, so we played a little of that as well.
At 9pm, raffle tickets in hand, I returned to the tabletop dungeon to see something very cool (or uncool?). The panels were over, the show floor was closed, and this place was PACKED with nerds being nerds. These were the geekiest of the whole con, in my opinion. There were people playing the aforementioned Magic and D&D. I think I saw tables of Munchkin, something that was like Heroclix but more complicated, and who knows what else. There was stuff with densely marked grids shielded by tri-fold boards with more fine print. There were people in a circle offering suggestions on a new game under development. Somehow people were playing a game with a giant handmade scale model of the world from He-Man! In the board game room where we played previously, every group of people was playing something different.
It was so active, compared with the passivity of buying a print, or attending a panel or getting an autograph. This was the beating heart of the con.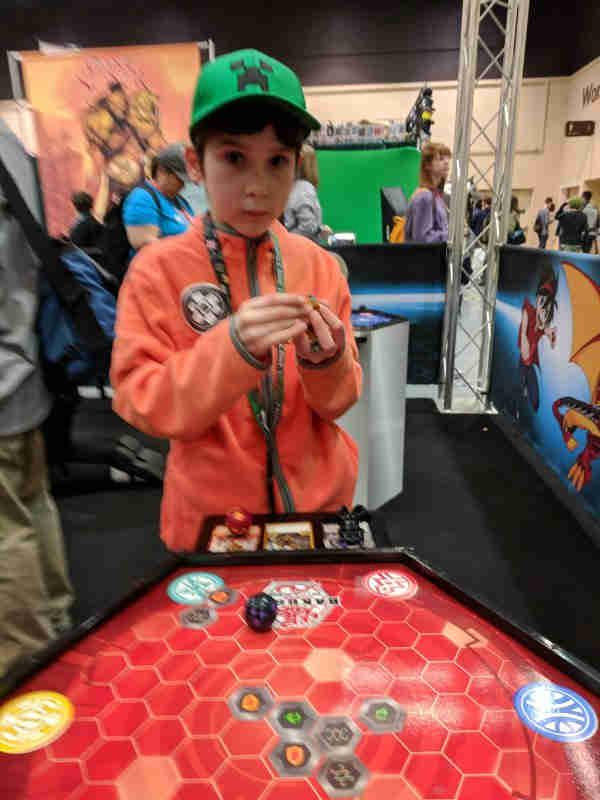 This is a different area, but same idea.