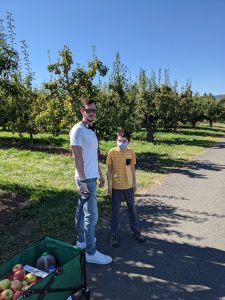 Today, my son, wife, brother, father and dog went to Kiyokawa Family Orchards in Parkdale, OR. This is a nice scenic 90 minute drive through the Columbia River Gorge and up towards Mount Hood. They have a great set-up for leisurely U-Pick of a wide variety of apples. The stars are the gigantic plump honeycrisps. Kiyokawa honeycrisps are the best apples in the world. I haven't had every apple in the world, but I'm going to stand by this.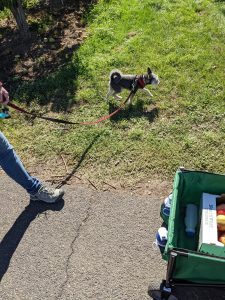 I haven't tried them yet, but we also picked some smaller crimson crisps. We also bought some fresh apple cider. Then we went on a quest for apple cider donuts and found them at Packer Orchards.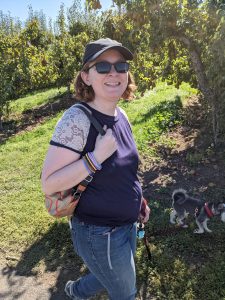 We ended the trip with an excellent lunch at Hood River Taqueria. They had a great outdoor dining atmosphere that was dog-friendly.