A lot of newer cars seem to have some odd ideas about how to control the heat, A/C, and defrost. Our Subaru Forester's dials make no sense to me. Fancier stuff like Teslas just have a big touchpad.
nn
I think perfection was reached in 2011 by the Ford Fiesta. There's not a lot that's perfect about my little car, but I love its climate controls.
n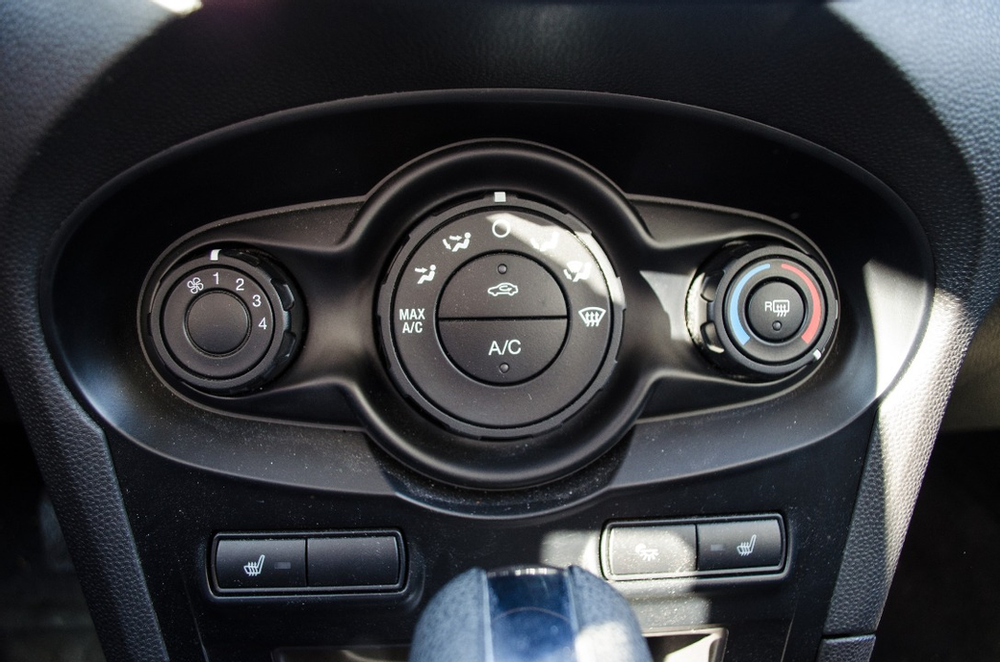 The big middle dial controls the function, the right controls the temp and the left controls the fan speed. A/C and recirculate are in the middle. The two most important functions to use while driving (Max A/C and Defrost) can be accessed by cranking it all the way to the left or right.
nn
After a bare minimum of using it, it becomes instinctual. I don't know why this system isn't in use in every single car.